BHL Sr. (Ages 8-12)
---
Spring BHL Sr. Now Full!
April 1st, 2023 - June 3rd, 2023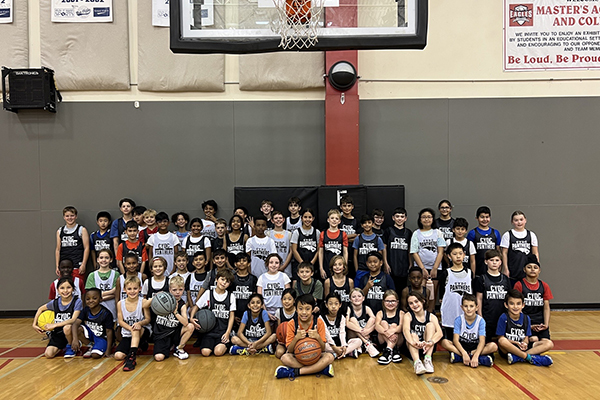 If you wish to be notified once registration opens for the Fall BHL Sr. session please email info@cydcbasketball.com
BHL Sr. program runs at both Master's Academy and Rundle College Elementary for the Fall, Winter & New Year sessions
Location: Rundle College Elementary (7615 17 Ave SW)
Program Dates: (total of 20 sessions)
April - 1st, 3rd, 5th, 12th, 15th, 17th, 19th, 22nd, 24th, 26th & 29th
May - 6th, 8th, 13th, 15th, 17th, 24th, 27th & 29th
June - 3rd
Mon & Wed: 6:30pm - 8:00pm
Saturday: 9:00am - 11:00am (game times TBD)
Cost: $470.00 + gst
All games will be played at Rundle College Elementary on Saturdays, schedule will be provided. In the event of a gym cancellation we will make up the lost session or move the session to a different gym location.
Athletes will receive a reversible jersey & shorts (1 set per season)
Spring BHL Sr. - Starts in April 2023
Fall BHL Sr. - Starts in September 2023, Dates TBA (Locations - Rundle College Elementary & Master's Academy)
Winter BHL Sr. - Starts in November 2023, Dates TBA
New Year BHL Sr. - Starts in January 2024, Dates TBA
What is Beginners House League (BHL)?
The Panthers Beginners House League, also known as BHL, emphasizes progressive skill development and mastery for children ages 8 to 12. CYDC coaches provide progressive guidance and mentoring to the athletes.
The program will focus on fun, fitness, and fundamentals in a safe positive environment. The following represents a small fraction of the skills that will be taught for their development, in a way that is tailored to the age of the group:
Offense Techniques
Passing Technique (chest, bounce, full-court, outlet, post)
Ball Handling
Jab Step Moves
CYDC Shooting Technique & Form Shooting
Jump Shot / Curl & Shoot / Dribble & Shoot
Left and Right-Hand Layups
3-on-3 Games
4-on-4 Games
Individual Defensive Technique
Footwork & positional 1-on-1 Aggressive Defense
Ball Stealing
Pass Denial Technique
Rebounding & Boxing Out
Timing and Anticipation
Containment Technique
Close-Out Technique
Team Defensive Technique
Man-to-Man Ball Pressure
Denial Defense/Help Defense
Denying the Passing Lane
Help Defensive Position
Defensive Communication
Mental Conditioning/Mental Process Technique
In addition to learning the fundamental skills of basketball, the Panthers Beginners House League program teaches what it takes to play at the next level, goal setting, team spirit & teamwork, conditioning, proper nutrition & diet awareness requirements for athletic performance.
For more information, please email anita.hegwood@cydcbasketball.com