Coronavirus (COVID-19) Update
---
---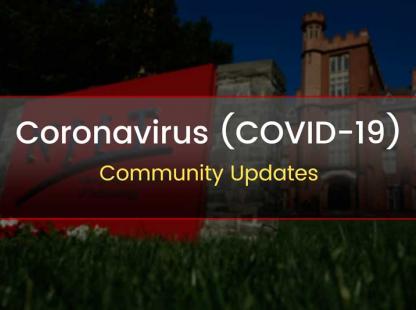 ---
UPDATED MARCH 13, 2020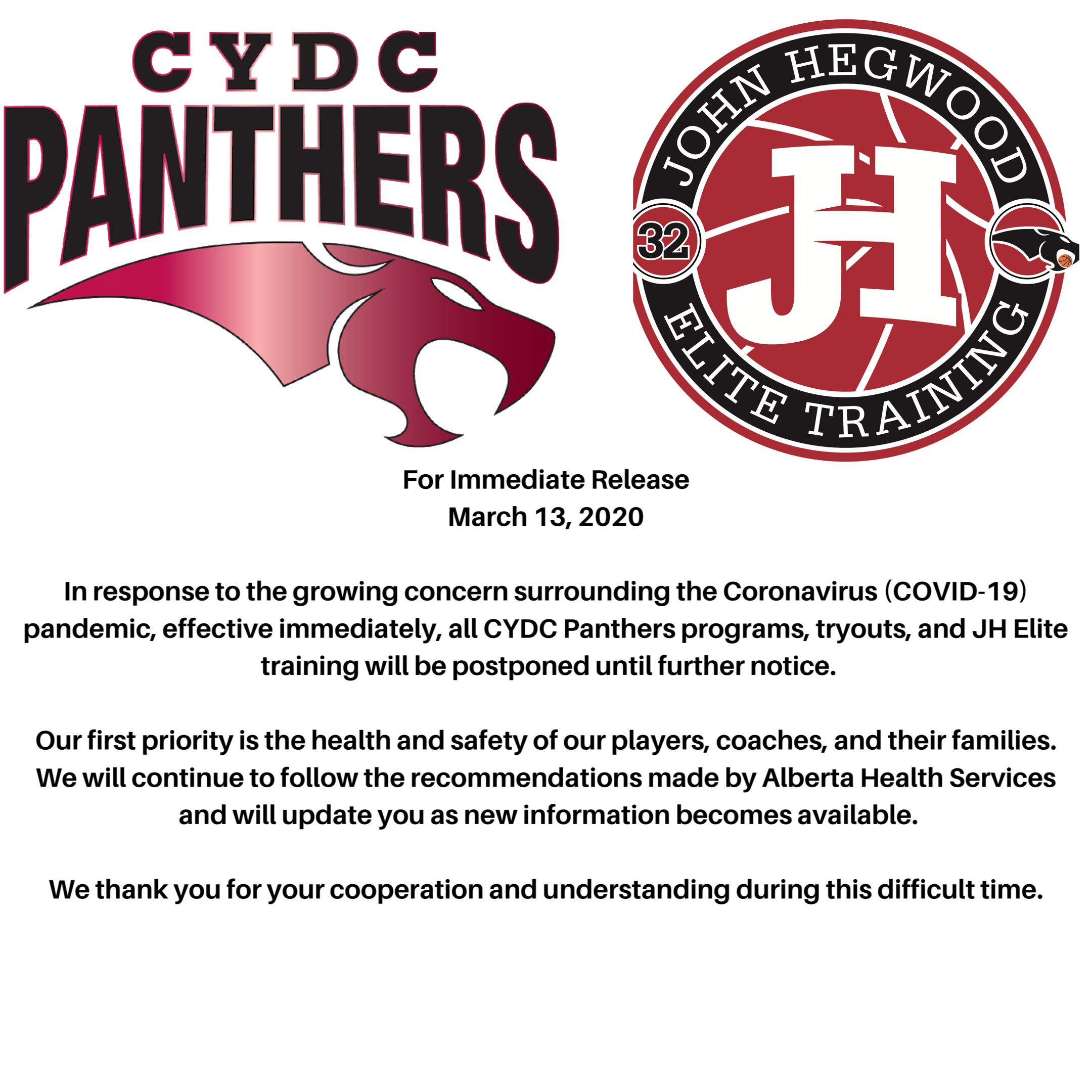 Panther Nation:
As we face the reality of the coronavirus (COVID-19) outbreak, we continue to monitor the crisis on a daily basis. For the safety of all of our athletes, coaches, and family members, we ask the following:
Players, coaches, and family members who feel sick (even if you only suspect you have a mild cough or cold) or if you develop flu-like symptoms are asked to stay home and not attend tryouts or academy sessions. Please call 811 for further instructions from Alberta Health Services.


Players, coaches, and family members that have, or plan to travel out of the country or to high-risk areas, are asked to take 14 days off from the program, starting from the date of your return to Canada, to limit the potential risk of transmission.

The CYDC Panthers organization will follow any and all recommendations made by Alberta Health Services and the Calgary Board of Education. The safety of our athletes, coaches, and their families is vital and remains our top priority. As this situation is changing rapidly, our response to any and all new recommendations and protocols will be communicated to you as soon as possible. Your cooperation is essential to ensure the safety of all CYDC athletes, coaches, and families involved in our program. Let's all do our due diligence to limit any possible transmission.
Moving forward, we request that all coaches, players, and their family members follow the guidelines set forth below when participating in CYDC events, as a precaution is the best policy:
Bring your own source of water
Do not use water fountains or team water bottles
Cover your mouths and nose when sneezing or coughing; sanitize afterward
Wash your hands with soap and hot water and use hand sanitizer after every game
Avoid touching your eyes, nose, and mouth
If anyone is showing flu-like symptoms, or if you are uncomfortable having them participate in organized activities, please keep them home. As appropriate, contact your healthcare provider
Refrain from shaking hands and fist-bumping
Please continue to monitor our website for up-to-date information, as it becomes available; we kindly thank you for your cooperation. For more information, please refer to the following sites: